Since 2004, Flashback Data has provided sensitive incident investigation and forensic data recovery services to clients around the world, including corporations, law firms, law enforcement and foreign governments.
Our laboratory is ISO/IEC 17025:2005 compliant and accredited by the American Society of Crime Laboratory Directors/Laboratory Accreditation Board under the same program as the FBI and state law enforcement (ASCLD/LAB International).
Flashback Data offers cutting-edge solutions for data loss situations. We have the technical experience to recover your critical data whether you need to recover deleted files or recover lost or corrupt data from damaged media.
We can step in and turn a potential catastrophe into a complete recovery when IT departments, computer service companies, and even other data recovery companies claim that your device is unrecoverable and your data is lost.
Providing sensitive incident investigation and forensic services to corporations, law firms, and law enforcement.
Computer incident and investigative forensics services for law enforcement, businesses, and law firms.
Advanced mobile phone forensics, JTAG & chip-off, and password breaking on smartphones, tablets and other mobile devices.
Deleted files? Crashed hard drive? We have a Class 10 clean room to recover hard drives with severe physical damage.
We are the RAID recovery specialists. From consumer multi-drive units to complex servers, there is nothing we can't handle.
Cutting edge recovery support for the latest SSD and Flash devices. We recover digital camera cards, mobile phones and tablets too.
WHY US?
Flashback Data is an industry leader in data recovery, digital forensics, media & data conversions, and other data services. We provide advanced data services to businesses and individuals.
Flashback Data is your #1 choice for data recovery and digital forensics.
INNOVATION
We are your #1 choice for complex data recovery
SUPPORT
A human will always answer the phone to help
GUARANTEE
If we can't recover your data, there is no fee
ACCREDITED
International accredited testing lab
24/7 SERVICE
We work 24/7 for your emergency situations
SECURE LAB
4 zone biometric access, 24/7 video monitoring
We pride ourselves on our outstanding customer service, cost-effective solutions and extremely fast turn around times.
Here is what our clients say about our services.
We've been featured in famous digital media resources: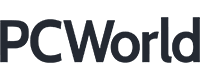 GET YOUR DATA RECOVERY STARTED
Just click the button below to submit a case.
We will even pay for shipping!