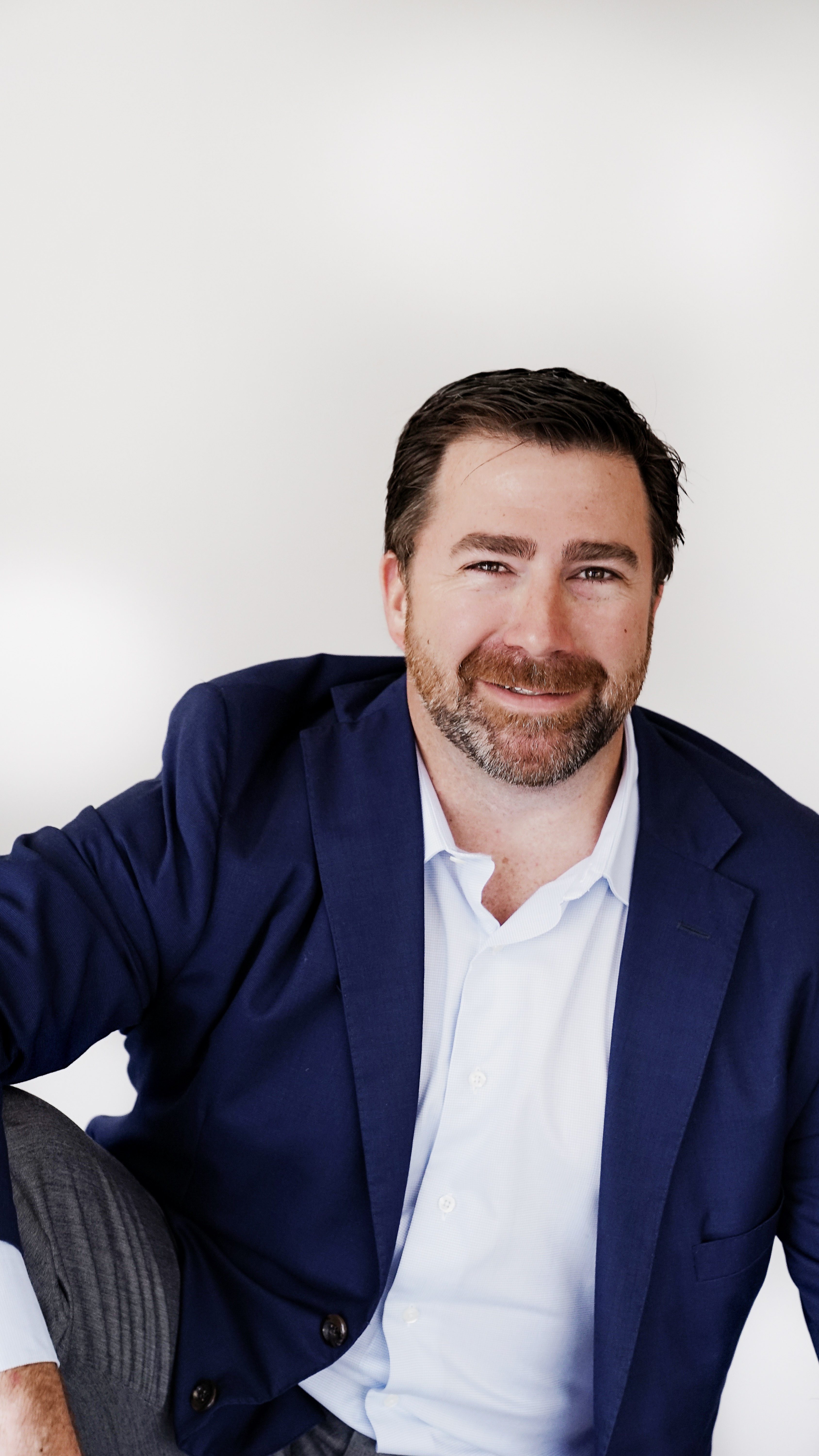 Since 2001, Mr. O'Connell has had his grasp on the data service scene, developing three laboratories and churning out both data recovery and digital forensic investigation. Mr. O'Connell continues his career today in data recovery and digital forensics as the Lab Director of Flashback Data, LLC dba Digital Crime Lab. He's who we call the expert that the experts turn to.
Flashback Data is a private digital crime lab comprised of data recovery engineers, retired law enforcement, and US Army intelligence personnel. A powerhouse with both the minds and means to tackle your data emergencies. The company has been providing forensics services and tier 1 data recovery to clients around the world, including District Attorney's Offices, Sheriff's offices, Police departments, other government agencies, and foreign nations.  The Flashback Data hub is the first private laboratory in the world accredited for digital forensics under the ANAB International (ISO17025:2005) program, which is the same accreditation that the FBI and DEA hold. Mr. O'Connell has two children, Chandler (16yrs) and Olivia (13yrs). He enjoys all the extremities of Texas including hunting, fishing, camping, and sailing from the gulf coast to the highland lakes of Texas. He is an honor graduate from the Military College of Vermont, Norwich University.  He brings forth the military belief to always adapt and overcome to every situation.
His "why"? To remain on the cutting edge.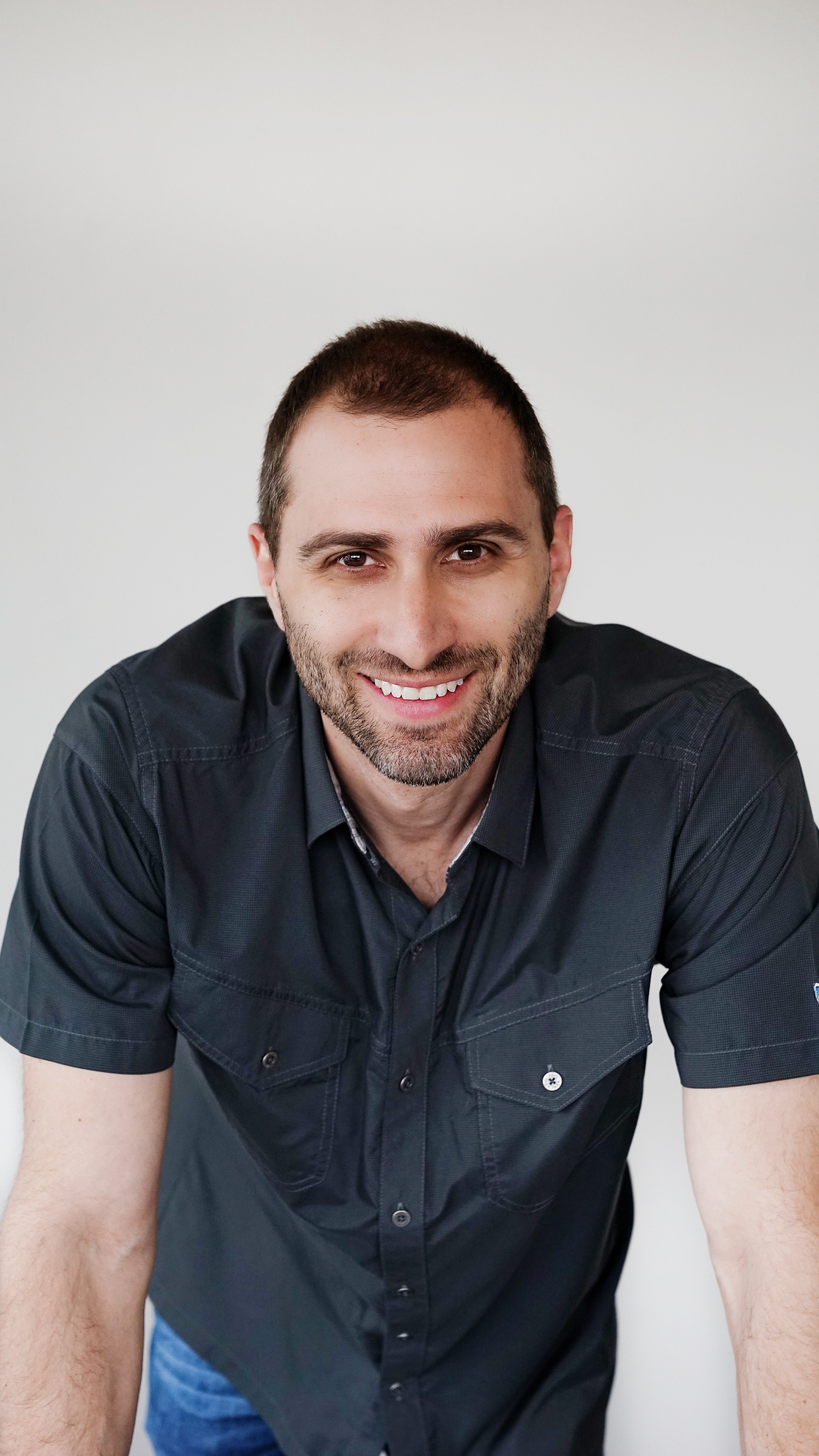 Russell has always been interested in technology.  He built his first computer in 1995 and started coding HTML and C shortly after.  Shortly after college he was an early team member at a small data recovery company in Austin, TX where he met co-founder Damon O'Connell.  He helped grow the company through name changes, investments, and large corporate eDiscovery cases.
When the new company decided to get out of the data recovery and forensics world, he reached back out to Damon to see if he was interested in getting back into it and the rest is history.
Russell has been responsible for streamlining the data recovery operations through the development of internal processes and tools to manage cases throughout a data recovery case. Russell began some of the first R&D on NAND flash recovery techniques in the industry back in 2005 in order for Flashback to become an industry leader with SSD and flash memory.  As the company has grown is Digital Forensics presence, Russel extended his data recovery knowledge into the forensic world and is currently a Certified Forensic Computer Examiner (CFCE) and peer review coach for the CFCE process.
Russell is former University of Texas swimmer, National Champion and former American record holder.  He currently enjoys rock climbing…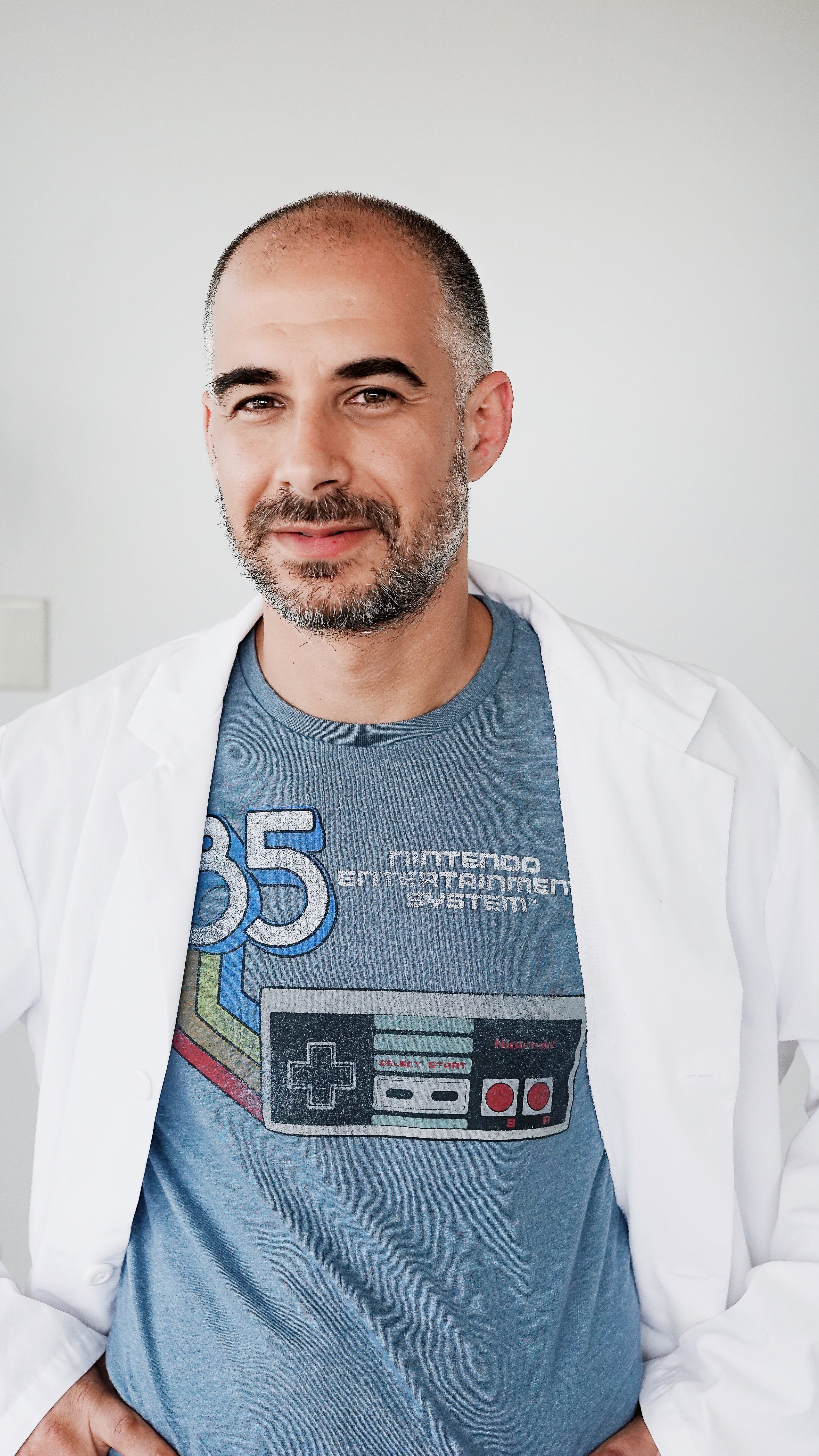 // LEAD DATA RECOVERY ENGINEER //
Ever since I got my first computer I became absolutely fascinated by them and how they worked.  I loved to take them apart and fix them up.  Once I got into the real world, I was given an opportunity to work in the data recovery industry.  This is an industry I did not know a lot about, but it sounded intriguing.  So, for the last 24 years I have been working in data recovery and growing my knowledge in getting clients back their data, and their peace of mind.  Having worked with over 24,000 hard drives, countless mobile phones, tablets, tapes, and dvds — you name it — I consider myself one of the top data recovery specialists in the industry.
Knowing that I am able to help people save their businesses from failing, recover pictures of a past relatives, weddings, special days, and even students' dissertations is what keeps me doing this every day.
I started my career at Ontrack and learned everything from the basics to higher level specialties. Through the years I have continued to gain a plethora of knowledge in industry research and trying new techniques, and with spending the last 14 years at Flashback Data, the learning continues.
// SENIOR FORENSIC EXAMINER //
In the playing field of forensic digging, Matt is our captain — and he digs deep. Matt Danner started his career in 2008 as a fraud and public integrity investigator in the special investigation units of the Texas Workforce Commission and the Texas State Auditor's Office.  During this time, Matt conducted hundreds of investigations related to complex financial schemes and coordinated investigations with federal law enforcement. If there's one person who can get to the bottom of almost any sticky situation, it's Matt.
His street cred speaks for itself, and so does his knowledge of computer forensics. He began his career in digital forensics in 2012 at the State Auditor's Office in support of the investigation unit.  In 2016, Matt accepted the lead forensic position at the Flashback Data, LLC as Senior Forensic Examiner. Not only does Matt conduct forensic examinations, but he also directs the operations of the Forensics Division with Forensic Case Manager Stacy Kazmir.
As our Senior Forensic Examiner, Matt works with a wide variety of clients to include law enforcement, criminal and civil attorneys, prosecutors and defense counsels, corporations, and private citizens. His common areas of examination include intellectual property theft, criminal defense, homicide, child exploitation, vehicular accidents, fraud, and family law. If the evidence is there he's going to find it. Matt has testified as a digital forensics expert numerous times in state, federal, and military court, and he frequently conducts presentations to various government, legal, and educational organizations.
In his spare time, Matt enjoys jogging with his labrador Major and riding his motorcycle in the hill country.
// SENIOR FORENSIC EXAMINER //
Born in Austin, Texas, Nathan M. Davis graduated from East Union Attendance Center in Blue Springs, MS in 2007. Selected to
be an Aviation Electrician's Mate, at the age of 19, he enlisted as an E-2 in the United States Navy on August 15, 2008, and
shipped off to Great Lakes, IL to begin training as an Aviation Electrician's Mate.
Nathan Davis completed AE course, Class A1 at Naval Air Technical Training Center at NATTC Pensacola, FL in 2009, and was
subsequently selected for the Aircraft Sealed Instrument Repair Intermediate Maintenance pipeline. He then reported to the
Center for Naval Aviation Technical Training Unit Jacksonville, FL for follow on Sealed Instrument Repair training.
Upon completion of Sealed Instrument Repair training, Nathan Davis was assigned to the Fleet Readiness Center Mid-Atlantic
Norfolk based on Naval Station Norfolk in Norfolk, VA for shore duty from 2009 through 2011. While there, he earned many
awards to include, a Good Conduct Medal, a Navy and Marine Corps Achievement Medal, and being frocked to Third Class
Petty Officer. Nathan Davis reported to Center for Naval Aviation Technical Training Unit Norfolk in 2011 for training as a C-
2A Electrical and Instruments Organizational Maintenance Technician.
In November 2011, Nathan Davis reported to the Fleet Logistics Support Squadron 40 (VRC-40) as a maintainer. Shortly after
arriving Nathan was selected to be frocked to Second Class Petty Officer. He completed an 11-month deployment to Bahrain
launching, recovering, and maintaining aircraft in support of Operation ENDURING FREEDOM. During his deployment,
Nathan became qualified as an Enlisted Aviation Warfare Specialist on the 10 th of May, 2013. In addition to his many milestones
at VRC-40, Nathan also graduated from Coastline Community College in 2013, with an Associates of Arts Degree in Supervision
and Management.
On the 15 th of August, 2013 Nathan Davis chose to make the transition to the United States Navy Reserve and separated from
active duty to pursue higher education with the GI Bill. In January of 2014 Nathan arrived at Naval Operations Support Center
Norfolk at JEB Little Creek in Virginia Beach, VA. It was there that Nathan was chosen to perform the duties of a Navy Career
Counselor. When Nathan transferred to VR-56 in October of 2014, it was due to his prior experience as an NC that he was
chosen to work in the Career Counselor's office to further support the Naval Mission.
During Nathan's time as Command Assistant Career Counselor, Nathan took the time out to complete a conversion to the rate of
Cryptologic Technician Networks (CTN). The conversion package was ultimately approved and on the 23 rd of March, 2015 Petty
Officer Davis reenlisted for four years to once again join the ranks of our active duty sailors. It was on the 5 th of May of that same
year that Petty Officer Davis would arrive to the US military's Joint Cyber Analysis Course, located once again in Pensacola, FL,
to become a CTN. Subsequently, on November 5 th of that same year, Petty Officer Davis graduated the JCAC course and was
sent to a follow-on school at NIOC Maryland located at Fort Meade in Fort Meade, MD.
After almost a year's time at NIOC Maryland Petty Officer Davis received his first set of orders as a CTN to Navy Cyber
Defense Operations Command in Suffolk, VA. Nathan arrived to Suffolk on the 4 th of September, 2016 and continued to serve
there until, yet again, made the decision to join the ranks of the United States Navy Reserve on the 27 th of June, 2019. During
Nathan's time at NCDOC he was awarded two Navy Achievement Medals and qualified as an Enlisted Information Warfare
Specialist.
On the 13 th of May 29, 2019 Nathan accepted an offer of employment with Flashback Data, LLC as Senior Digital Forensic
Examiner. It is at Flashback where he was able to obtain his private investigator license for the state of Texas. Nathan is currently
employed by Flashback and continues to serve his country by being part of the US Naval Reserve.
// DIGITAL FORENSIC EXAMINER //
Allison Sudik earned her Master of Science in Digital Forensics from the University of Central Florida in 2012.
After receiving her degree, she began her career as a digital forensic examiner at a private legal solutions company in San Francisco, California. During this time, she gained experience in both criminal and civil investigations, international technology, cell phone and computer forensics, and litigation support. She covers all of the bases and then some.
Allison currently resides in Houston, Texas, where she enjoys playing soccer, spending time outdoors, and keeping her passion for digital forensics at full throttle. She works as the mobile technical lead at the Houston Forensic Science Center. Additionally, Allison is a Cellebrite Certified Instructor, which requires her to travel the country teaching classes on mobile forensic fundamentals and advanced investigative techniques to the public and private sectors. She began working as a digital forensic examiner with Flashback Data, LLC as a contractor in 2018, where she specializes in civil and criminal cases involving in-depth examinations. When it comes to the data you're looking for — Allison knows just where to search.
// FORENSIC CASE MANAGER //
Stacy Kazmir — our very own leading lady of all things digital forensics —  began her career in January of 2010 as a Crime Scene Specialist for Austin Police Department after earning her Master of Science degree in Forensic Entomology from Texas A&M University in 2009. During her time as a CSU, Stacy took onscenes related to violent crimes such as homicides, suicides, robberies, and sexual assaults, as well as provided expert testimony in such cases. All in all — she's a pretty big deal.
Since 2015 Stacy has played an integral role within the Company as Flashback Data LLC's Forensic Case Manager. From overseeing of forensic cases, acting as the clients' primary point of contact, accounting responsibilities, internal auditing for accreditation compliance, and collaborating with Senior Forensic Examiner Matt Danner in directing all operations within the Forensics Division — she's always in the know.
As Forensic Case Manager, Stacy works with a wide variety of clientele to include law enforcement, criminal and civil attorneys, prosecutors and defense counsels, corporations, and private citizens.
When she's not knee deep in the evidence room, Stacy enjoys bow hunting, horseback riding, saltwater fishing, and spending time with her husband in Port Aransas.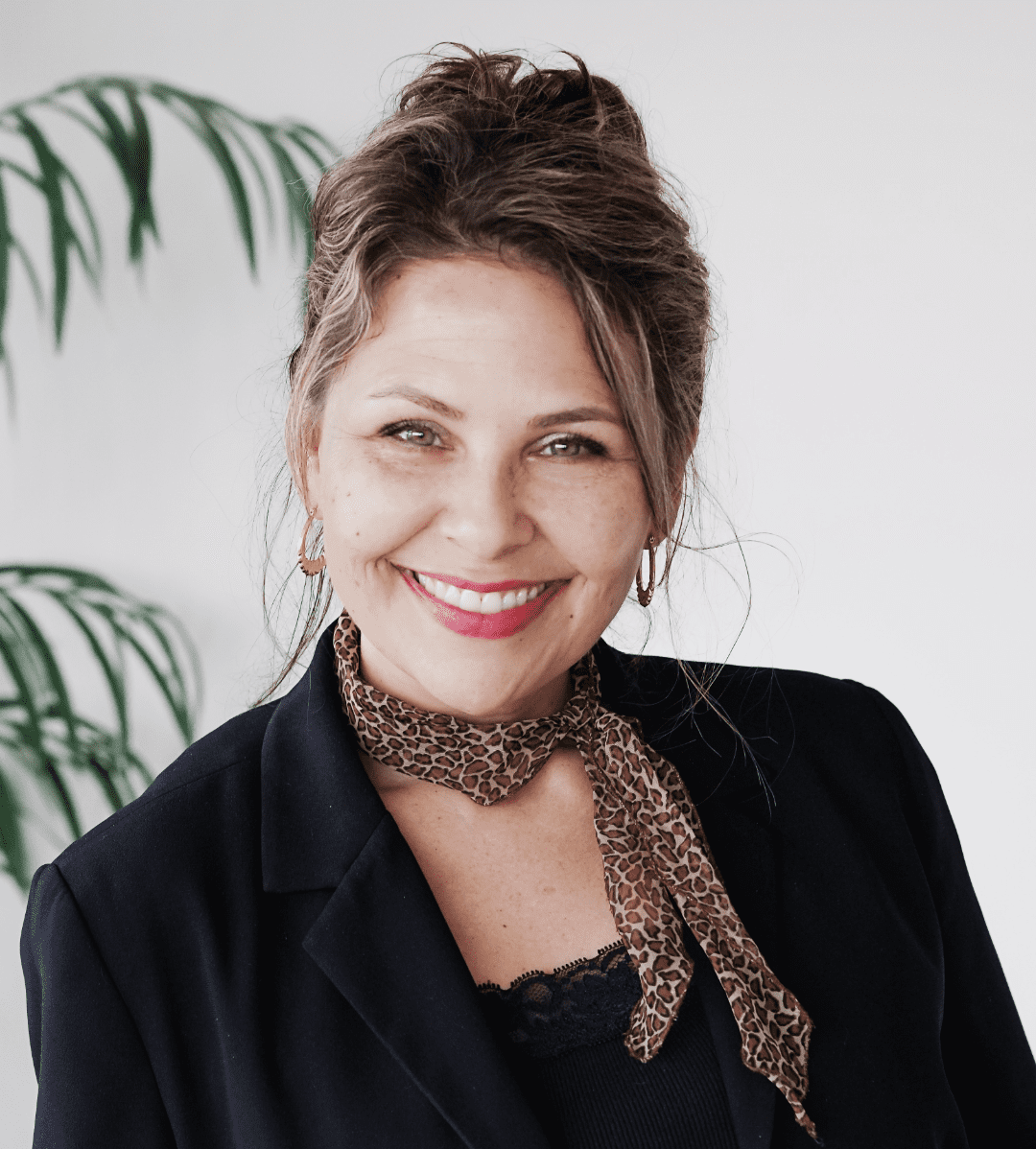 // CUSTOMER RELATIONS MANAGER //
Austin Native.  I am pursuing my CPA.  I have two dogs and I have been married for 3 years.  I got my bachelor's degree in accounting at Mary Hardin-Baylor while playing soccer and leading the team to numerous conference championship appearances.
I have worked as a staff accountant at 2 CPA firms, a dental office, and Texas Gas Service. I now have my own book of business doing bookkeeping for several businesses around Austin.  I love to travel and be outdoors.